Frequent Questions & Answers



Do You Deliver?
Of course! Your package will include set up and delivery at no extra cost up to 40 miles of 68127
We cover the USA, so if there are events in other locations, we have you covered! We have gone to most small towns in Nebraska and Iowa and additional costs will be discussed when needed.
Do You Require a Desposit?
Vogue offers stellar service and options, we do require a small booking fee to simply hold your date. You can select your package details at that time or after. Hold the date to guarantee you have Vogue award winning service the day of your event!
Do you only offer photo booths?
Absolutely NOT! We offer many party options and added fun premier party rentals! We have Yard Cards, Event Planning, concession equipment, shelters, and Yard Games too! Doing photos for over 30 years! Our FULL SERVICE PHOTOGRAPHY division covers, Weddings, Family Portraits, Engagement photos, event photography and more! 
1/2 full or multi day rentals
  What types of photo experiences does Vogue Offer?
Vogue Photo Events offers the largest selection in the Midwest with award winning quality and service! Vogue offers more than 11 various types of photo experiences. Your event consultant can help get you the best one to fit your event theme, style and budget! Vogue units are top quality and we do not use knock-off or copy cat equipment like many competitors. You will see a difference in quality of the unit, graphics and service! Invest in a memory! You & your guests deserve it! .
Why don't you have pricing on your website?
Vogue is about style and always changing. As a company, we take pride in finding our clients the best photo experience to match their specific vision, theme or event style. We want to know you and see your event vision. Vogue is not cookie cutter, Vogue is personal touch and added detail! Starting a conversation allows us to tailor a quote to your event, as well as get to know you! We can fit most budgets and are the most creative company you will find in the area!
What areas does Vogue cover?   We offer coverage across the USA and even some Europe!  Our corporate clients LOVE dealing with only one vendor to cover many of their locations or travel events!  We love it! We love large contracts and helping simplify the process for our corporate partners! See a list of companies we have worked with. Contact a Vogue event consultant today!
Do you travel outside of Omaha?   Of course! There is no charge to travel within 40 miles of 68127.  Any distance beyond 40 miles will be charged a small travel fee depending on distance. Vogue is no stranger to traveling to small town Nebraska, Iowa and even KC! VOGUE IS EVERYWHERE!!!
Do you require power?  Yes! For all of our booths, a standard dedicated 10-15 amp wall outlet will suffice. Your contract for the event will have all of the details.
How much space is required for the photo booth?   Ideally we would like a 10×10 space for the unit, prop table and backdrop. We can fit into an 8×8. Always remember crowd control and lines when planning the photo experience location.  If you are working with a smaller space, you might consider our mobile units, Posh or even a smaller backdrop like a 5×8 which requires less floor space. The mobile units require enough space for our attendant to stand and roam!
 Do you price match or offer discounts?  We try our best to treat all of our clients fairly, whether they're a large corporation or a small nonprofit. For this reason, we try to offer consistent pricing to all our clients. We also know in this industry, you will get what you pay for. We have always been able to help a client fit within their reasonable budget or help find a sponsor for their experience. While we can't promise anything, we do try our best to work within our clients' budgets and if we cant we always have ideas to help! We are not cookie cutter and will never make you choose a template  or something someone else could pick… its about your vogue and your style. INVEST IN A MEMORY.
Is a Vogue Engagement Ambassador necessary?  Yes, they come as part of most of our packages. Our engagement ambassadors are trained on the equipment, software and are there not only to maintain or troubleshoot, but also to engage with your guests do crowd control and ensure some fun! We don't have a "WOO-man" for nothing! He is even requested sometimes!
There are select units that can be dropped and left depending on the event. If you would like an unmanned option, ask your event consultant for specifics.! Select units can be dropped off at your event for use.
Are there props for people to use?  Yes! Props are included with most packages. Depending on your unit and event type, a prop box is specially created with your specific event in mind. We also offer virtual props with some units as well! You are welcome to and encouraged to provide supplemental props according to your event's theme!
How can I spice up my photo booth?  We LOVE this question. We love to get creative and think outside of the box! Vogue is always changing and always bringing the latest technology and guest photo fun! There are countless ways to break the status quo of a traditional photo booth–we help clients do it all the time. Lost for ideas? Call our event consultants today or email us! Take a look at our Vogue Event Experiences here! Like something you see or have an inspiration? Let one of our Events Managers know.
Open air or Enclosed booths? Our open-air photo booths allow for you to simply step up and start snapping photos! With our enclosed options offer privacy and a larger space for customization of the style and look of the booth itself! Great for branding!  Guests will be directed by our fun and energetic Pro through the photo booth process. 
 Can I have B&W instead of color photos?
Absolutely, in fact you can have several filtered options. We offer GLAM booths as well that are black and white with great face smoothing Hollywood Looks!
Can I have a custom logo or text on the photo?    Of course, we offer various levels of customization. Vogue is known for the graphic work and superior creativity, we want it to match your event and style. 
Can guests see all the images online somewhere? Totally! We offer an online gallery and store where guests can purchase extra images, enlargements or even keepsake items! This can be private or public!
How many people can fit into the photo booth?  Depending on the unit you have we have gotten 21 people (heads) in a photo, we say 12-14 is pretty smooth in our group booths! Most other booths 6 is a good number for groups. Inquire to your event consultant on which is best for you!
 What about germs and viruses? Vogue has ALWAYS sanitized and kept equipment and props clean even before the 2020 Covid-19 virus. We understand flu seasons and had always sanitized props and such before events more during these cold and flu seasons.   When Covid hit we took it a step further, sanitizing props during the event and offering virtual props in lieu of physical props. We follow the city and state advice on items and let our clients suggest what they would like as well.  We also offer hand sanitizing stations as an added option for clients who want to offer that extra level of comfort for their guests.  These are a huge hit!  Email us to learn more or add it to  your event!
Can I have the photo booth outside? FOR sure! We have units that can work outside and your event consultant can help select the one best for you! Keep in mind, we cannot get wet! 🙂 
 What is a GIF? A GIF is a compilation of several photos looped together to form a video. We offer 3 different types of GIFs: STANDARD     BURST  & BOOMERANG Examples:
Sharlyn made our night so fun! We were able to take pictures all night long and and there was never a dull moment! Now we have a way to remember the night forever!.
Amber provided the spice our grand opening needed! The custom branded animation work was incredible! Our guests had a great time and we will definitely use Vogue again for our next event!
We had this at our wedding and it was so much fun!! Jordan, Karly and Amber are amazing!! Thank you for making our wedding a blast!!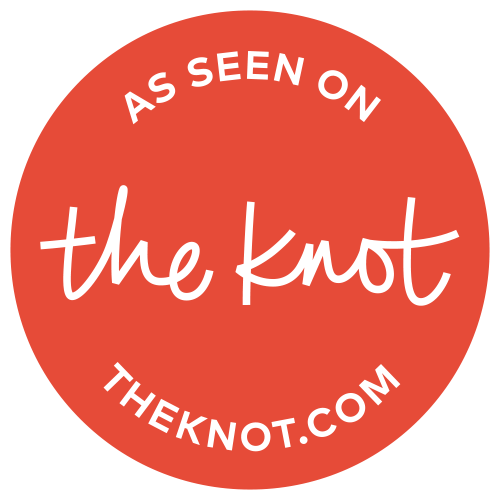 BOOMERANG
The Boomerang is a burst with reverse implemented. Both Boomerang and burst will take a very quick series of photos usually 12-20 and it looks like a mini video, the Boomerang takes it a step farther with going backwards to get to the beginning to start over in a boomerang fashion.
The STANDARD GIF
The Standard GIF (pronounced JIF) is a sequence of shots in different poses. Similar to a flip book. Usually 3-4 frames with a couple seconds to repose between.
THE BURST
The Burst is similar to a boomerang and actually just another name for it. The difference is the boomerang will take it backwards from the beginning and repeat, The burst just repeats itself. Usually 12-20 shots taken very quickly, The flip book on an energy drink!!!
Vogue brought their Roamer to our family Christmas party. Attendant Rex was great. We had a lot of fun, and we are happy to have the photo memories of our event.
– Kay Auxier Horwath –
Amber is amazing to work with. Booth is so much fun and very easy to use. Can't wait to have them at oir next party.
– Yesenia Torres –
Thanks Amber for bringing the photo both to the TNA partty, it was lots of fun, really bought people together. Really cool memory and keepsake maker.
– Paul Steinbock –