Vogue Weddings
Milestone Events Produce Timeless Moments. Invest in a Memory.
Vogue Weddings is about you and your experience.  Why settle for good enough when you can have awesome? You are unique, your day is one of a kind.  Your wedding photo booth should be the same!  We do not cookie cut, and you shouldn't accept otherwise. Leave your guests in aww! Details matter, and Vogue knows this. We will help you create your special Vogue!  Lets do it!
Our Most Popular Options
Videos
WEDDING FAVORITES
Our most popular wedding rentals and packages are unique and each one has its own special place depending on the wedding booth style, theme and experience goals. Our most popular wedding units are listed below as well as most popular wedding packages. Remember your day is unique and so are you, your photo experience should reflect your style. Vogue does not cookie cut and always uses the best equipment. Some companies will use knock off copy cat equipment and the quality shows. Remember. Details matter. INVEST IN A MEMORY.
You can see the full selection of VOGUE PHOTO EXPERIENCE PRODUCTS HERE
Vogue Enchanted Mirror
The Vogue Enchanted Mirror Booth delivers maximum fun, excitement and engagement. At five feet tall, The Vogue Enchanted Mirror Selfie Booth delivers maximum fun, excitement and engagement. This is the original top of line unit, beware of knock off brand units, the quality cannot match our original Mirror Me Booth. You do get what you pay for in this industry and your special day matters! It will inspire guests to show their own vogue through interactive animations and gestures. This Magic Mirror delivers an elegant look to your decor. We are able to customize about everything on this elite photo experience. Frames, animations, back skins, backdrops, props, even animated #seatingcharts . The Ultimate Selfie Experience is our signature package that includes the works.   One of our top units. this Vogue favorite books fast and will keep guests talking about your #bestweddingever for years to come. Reserve your date today to hold one.
RETRO WEDDING BOOTH
Throwback to the past with upgraded twist our Retro Photo Booth enclosed unit has an elegant look with white leather sides. It remains a popular choice for couples and is the only one of its kind in the midwest. Step in and sit down 3-4 guests.
NOTICE!  DUE TO COVID19 SOCIAL DISTANCING RECOMMENDATIONS,  THIS UNIT IS NOT CURRENTLY RECOMMENDED FOR USE.
Wedding Booth Enclosure
NOTICE!  DUE TO COVID19 SOCIAL DISTANCING RECOMMENDATIONS,  THIS UNIT IS AVAILABLE but NOT CURRENTLY RECOMMENDED FOR USE IF YOU ARE CONCERNED ABOUT SMALL SPACES..
Classic, timeless and fully adaptable, our Wedding Booth enclosures remain a popular choice and are the only one of its kind in the #midwestphotobooth world. Available in an array of party theme options, totally customizable from front to back and a fun privacy photo booth option.  GIF, VIDEO & Boomerang options as well. These are handicap accessible and can fit 15+ guests. 10×10 min space needed 12×12 ideal.
Look flawless, remove years and feel like Hollywood royalty with this Modern Classic look. Vogue #glambooth will beautify your skin and create fun timeless images! Add a fun experience to create even more grandeur! Customize to your heart is content with our limitless options!
The Jolly Roamer
Don't wait for the party to begin, jump start it with the Jolly Roamer! This mobile photo booth is a great ice breaker. We bring the digital booth to your guests and they create the perfect selfie, gif or boomerang. Usually an add on for weddings and events.
THE OPEN AIR GROUP BOOTH
High quality, open air DSLR booth – The Roadie is great for large group pictures and offers branding or theme matching from head to toe. 15+ guests   10×10 space is ideal Customizable in many ways because Details Matter. #investinamemory
DIGI BOOTH FAMILY
Our fully digital booth options are amazing for guests who like variety and fun.  Boomeranf, GIF and photo options with customizable start screens and digital props. Vogue offers the largest selection in the midwest of digital photo booth unit styles and options. Great for small spaces and an evening of fun!
VOSAICS WEDDING MOSAIC
Capture your guests in a wedding masterpiece. Create a piece of art with your #weddingday images and childhood or courtship photos. Long after the cake is gone the Wedding Photo Mosaic will be there to remind you of that amazing day and all the memories. Contact Us Today about your timeless art.  Invest in a Memory.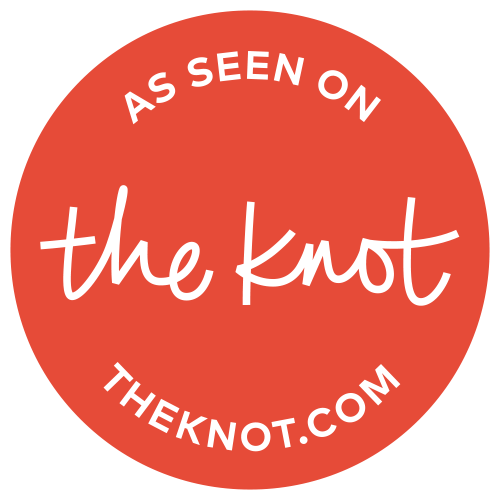 MOST POPULAR WEDDING PACKAGES
The Ultimate Selfie Experience
Book it and forget it! This trademarked package provides #theultimateselfieexperience for your guests. $$$ This all inclusive package is an easy package to select for the couples who want to check a photo experience off the list and know they are getting quality and a level of customization and upgrades that will fit their style, colors and theme.  Reserve the date and let us do the rest. This package will include either our Vogue Enchanted Mirror or Wedding Booth Enclosure and will offer the best custom options and little design details for your #bestdayever
WEDDING BELLS
This standard $$ photo booth fun package will cover the photo fun for 3 hours and will pack a punch when your guests engage with your personal event ambassador and enjoy the digital photo experience that will text or email their images to them right away for sharing on your #weddingday hashtag or social media platforms. Backdrop  / theme appropriate props and a personalized template with your name and date are included! Save your date today.
V BUDGET BOOTH
Similar to a grab bag option. This #budgetsavvy $ photo booth is for those with a smaller wedding budget. Weddings or Bridal and baby showers of 60 people or less can reserve this great power packed booth option. Vogue event ambassador will bring an available unit and provide the same top notch Vogue #awardwinningservice for you and your guests. Simply reserve your date today and lock in this special rate. $575 We only offer 2 of these per event date. *some restrictions apply. 
VOGUE KIT'N KABOODLE
3 PHOTO EXPERIENCE PACKAGE!  This top of the line level up all inclusive package $$$$ gives your guests 3 photo fun experiences to create the #bestweddingever
For the couple that has a crew who loves to party and loves selfie photo fun. We will include our Video Spin Booth, Photo Fun Booth, Led Love letters and Jolly Roamer during cocktail hour or dance floor at the end of the night.  Custom template design, theme coordinated color schemes and props will enhance the complete V photo fun experience! Voted #bestofomaha and best of the Knot. Vogue always provides stellar fun guest service! Our reviews reflect the level of passion for fun our photobooth ambassadors have!
SPECIAL ADDITIONS…

BECAUSE  DETAILS MATTER. Reserve these special additions for your #specialday.

LOVE LETTERS
Our led light up letters will create a big, bold statement, drawing the attention of your guests as they enter the room and adding to the atmosphere of your event. Rent these Gorgeous White LOVE letters for 1/2 day or a full day. 
BOOTH ENCLOSURES
Classic, timeless and fully adaptable, our Photo Booth enclosures remain a popular choice and are the only one of its kind in the midwest. Handicap accessible and adaptable to any photo unit we offer. Add this as a privacy option for guests to have a hayday! $150

VOSAICS WEDDING MOSAICS
Capture your guests in a wedding masterpiece. Create a piece of art with your #weddingday images and childhood or courtship photos. Long after the cake is gone the Wedding Photo Mosaic will be there to remind you of that amazing day and all the memories. Contact Us Today about your timeless art.  Invest in a Memory.
VOGUE SPIN 360
Interactive video experince, our spinner booth delivers the coolest video content from your event straight to social media.  
Brand customization from begining to end.
V CUSTOM PHOTO ALBUMS
Choose from metal, dark bamboo, light wood, or black & white acrylic finishes on these custom albums are unique & elegant. Vogue was the first company in the area to have these beautiful custom scrapbook albums for your #specialday. A special design to fit your theme style. Include images as well as desired. Your ambassador will assemble this album with prints from your event & guests can leave you advice and well wishes throughout the evening.  Invest in a Memory. You Deserve it.
CUSTOM SEATING CHART
Our Custom seating chart options were first in the area and provide that added touch of class and innovative technology to make a first impression on your guests. See video here.
When the bride and groom tell us what Vogue means to them, what their goals are, we translate that into the perfect photo experience.
Selecting the right photo booth, video booth or GIF booth to suit the needs of the couple is just the start of the Vogue Wedding Experience. 
We adapt the best wedding photo booth to reflect your wedding theme, color scheme and vogue style through animations, backdrops, guest books, emojis and other custom options. We want to know what is special to you and your loved ones. What is your vogue?
Our engagement ambassadors love to party! Guest experience is key and they are superior in guest interaction and photo fun! Vogue Weddings is not a simple photo booth company. Vogue Photo Events is a photo event experience company.  Personal affordable foto fun! Vogue Weddings Ultimate Photo Experience.  
Spectacular Custom Options
Our Vogue Wedding designers will help you choose the custom options best suited to fit your wedding Vogue and budget!  Invest in a memory. You deserve it!  Memories last long after the food and the cake are gone.   
Custom personal Guest Books
Custom Personal labeling of Unit
Templates and frames around your images
Animated Start Screens
Props and Hand Made Props
Backdrops
Full Dimension sets
CUSTOM SCRAPBOOKS
Our custom albums were first in the area to offer these beautiful custom Scrapbooks! Other companies are always watching to see what Vogue has next! We believe in making your wedding unique to you!
Choose your design, image and style. Select a finish of: brushed metal, acrylic and bamboo wood.  We can do one of a kinds! Your name, and wedding date are standard with our custom scrapbooks.
Reserve your date today!   BE YOU. BE VOGUE.  Get in touch today and let us make your Vogue a reality
WRAP IT.  DETAILS MATTER.
We can put custom wraps on your unit for the big day. Details Matter. Invest in a Memory.
MAKE IT RAIN!
Confetti or money what is your choice! Lets add this experience for your guests and their experience. Perfect for still image/GIF and video booths! 
Amber is amazing to work with. Booth is so much fun and very easy to use. Can't wait to have them at oir next party.
– Yesenia Torres –
Vogue brought their Roamer to our family Christmas party. Attendant Rex was great. We had a lot of fun, and we are happy to have the photo memories of our event.
– Kay Auxier Horwath –
Our wedding photo booth went off without a hitch. Thnk you vogue photos. The staff was easy to work with and responsive to my questions. My husband loved the custom frame we surprised him with. Well worth the investment.
Amber provided the spice our grand opening needed! Our guests had a great time and we will definitely use Vogue Photo again for our next event. I recommend the whole team.
Thanks Amber for bringing the photo both to the TNA partty, it was lots of fun, really bought people together. Really cool memory and keepsake maker.
– Paul Steinbock –
Photography
We have over 25 years of photography experience and began shooting fashion, model, weddings and beaudoir photography.
Vogue Experiences
The Vogue units are one part of our service, the experiences are what is the icing on the cake! Show your guests that you didnt leave any detail out and show them how important their experience is.
Vogue Corporate
Vogue Corporate gets under the skin of your business and translate your objectives into reality using photo experiences.
Vogue Weddings
Vogue is always changing and it is different for each person. You are unique, your day is special, your photo experience should reflect you and your future spouse.
Vosaics
Vogue Photo Events introduces our photo mosaic division with interactive mosaic art works. Whether it is a physical, digital or social mosaic, Vosaics has a photo mosaic option perfect for your event.